Kurt Nimmo
Inowars.com
September 21, 2011
In Orange County, California, it is illegal to hold a religious meeting in your home.
This is what Chuck and Stephanie Fromm, of San Juan Capistrano, discovered when they were fined $300 earlier this month for holding a Bible study class on their property.
Officialdom in the county said the couple were singled out because it is considered illegal to hold "a regular gathering of more than three people" on private property. Officials stated that the Fromms require a license to hold meetings in their home.
San Juan Capistrano authorities claim home Bible study is not allowed because it is a "church," and churches require a Conditional Use Permit (CUP) in residential areas.
The Fromms face additional fines of $500 per meeting for any further "religious gatherings" in their home, according to the Pacific Justice Institute.
The city's action is a brazen violation of the First Amendment, which guarantees free worship without government intervention.
PJI and the Fromms plan to appeal a decision made by the city to uphold the fine and restriction to the California Superior Court in Orange County, according to KCOY 12 News, a Fox affiliate.
Ironically, the city of San Juan Capistrano was founded as a mission in the late 1700s by Catholic priest Junipero Serra. A local chapel established by Serra is the oldest standing building in California.
Kurt Nimmo
Infowars.com
September 21, 2011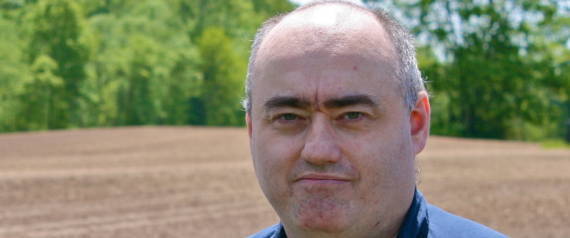 A judge in Illinois has thrown out a case against Michael Allison for recording a conservation he had with police.
The state wanted to throw Allison in prison for 75 years – tantamount to a death sentence – for violating Illinois' strict eavesdropping statute.
Circuit Court Judge David Frankland cited First Amendment protections when he wrote in his opinion that Allison had a right to record police officers and court employees.
"A statute intended to prevent unwarranted intrusions into a citizen's privacy cannot be used as a shield for public officials who cannot assert a comparable right of privacy in their public duties," the judge wrote in his decision.
Crawford County State Attorney's Office may appeal case in next 30 days. Allison told Infowars.com that he believes they will appeal, but for now have dropped the charges against him.
Allison credited Infowars.com and Alex Jones with prompting a large public outcry over his case. Hundreds of phone calls opposing the prosecution were made to the mayor, district attorney's office, and police in Robinson, Illinois.
Alex Jones interviewed Allison on September 8, 2011:
Kurt Nimmo
Infowars.com
September 21, 2011
Too big to fail? Moody's has lowered its debt ratings for Bank of America, Wells Fargo and Citigroup.
The ratings agency said today it decided to downgrade after it became apparent the government would not bailout the banking behemoths in a crisis. Moody's attributed its decision in part on new laws under the Dodd-Frank Wall Street Reform Act, according to the Associated Press.
Bank of America fared the worst of the trifecta – Moody's downgraded its key long-term debt ratings two notches, to Baa1 from A2. Wells Fargo & Co.'s long-term debt rating fell one notch to A2 from A1 and Citigroup Inc.'s rating remained the same at A3, although its short-term debt was downgraded.
The downgrade serves as a warning to investors that they might get taken to the cleaners if they buy debt from the banks. It will also lead to higher interest rates for the banks.
Credit default swaps increased and financial stocks tumbled on the news.
"That is so absurd I can't believe anyone would even write it. This is the largest bank in the United States," said Rochdale Securities analyst Dick Bove. "It has business with one out of every five households in the country. The assumption is that the United States government would allow this bank to go under and pull all of those other people under with it! … In my view, I think Moody's has lost its mind."
Following the downgrade, Bank of America said that it will now call in $940 billion in loans if it fails.
In addition, Bove noted, Bank of America "has $1.38 trillion in deposits. You think the FDIC can cover that?… The idea that the U.S. government would allow it to fail is beyond the realm of possibilities."